Organic Frozen Smoothies.
Contact Us
Email
: sales@jumpinjuice.co.uk
Telephone
: 0208 432 4658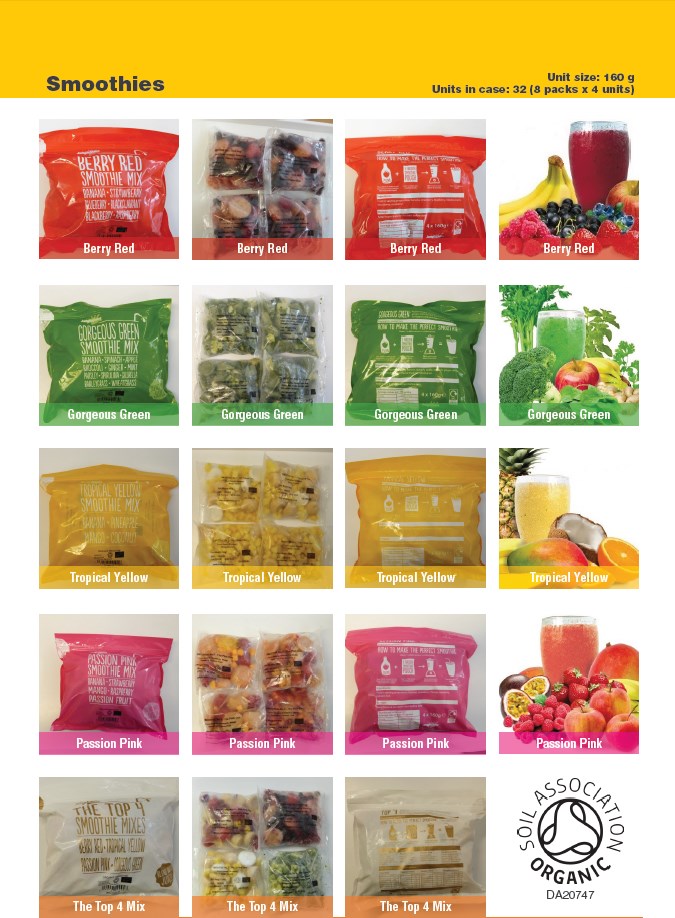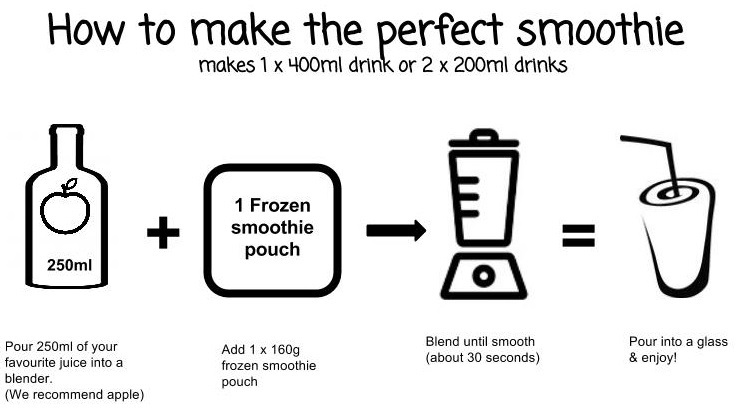 This exciting new product follows on from over 15 years of Jumpin' Juices success supplying juice bar chains, food services and wholesalers in the UK with class 2 organic and conventional fresh fruit and vegetables, NFC juices and also frozen smoothie pouches.
100% fruit smoothie now available in retail packs!
No additives
Conventional or organic
The retail pack contains 4 x 160 gram frozen smoothie mix pouches.
These packs are suitable for food service & retail/home use.
Prices
160 gram conventional smoothie 64p delivered
160 gram organic smoothies 99p delivered
Is there a better or fresher way to start the day than with a fresh and wholesome fruit smoothie? We don't think so, which is why we make enjoying a delicious and nutritious smoothie as simple as possible, taking away the mess and hassle of peeling and chopping a variety of fruits and vegetables every single time. With the variety of flavours that we offer there is no need to be stuck with the same ingredients every day. Whether you run your own juice based business or simply want to improve your diet at home, Jumpin Juice have everything you need to enjoy a flavoursome smoothie without the time consuming preparation. We sell frozen smoothie mix wholesale to businesses as well as individuals for use at home. Our expertise and experience in the industry has provided us with expert knowledge making Jumpin Juice one of the leading smoothie suppliers UK. With more than fifteen years experience in the catering and juice bar industry, we know what goes into making a great smoothie. Our smoothie mix is perfectly proportioned for either retail or individual use with each mix containing a selection of the very best conventional or organic fruits and vegetables available. Our smoothie mixes are designed to provide high nutritional value as well as fantastic flavours every time. All you need to add to our smoothie mix is fruit juice, other than that the mix contains all the other ingredients required to make a great smoothie. What could be easier? Smoothies are a great way to boost vitamin intake, and can be enjoyed at any time of the day by people of all ages. Give yourself, or your business a boost with Jumpin Juice smoothie mix. We are happy to supply our products wholesale, for retail or for home use.